The "Campagne CHIC" spa was created to offer guests of the château moments of intense relaxation during their stay.
In an idyllic setting, the spa is an invitation to relax, with its large jacuzzi, its spacious sauna and its entire range of treatments and massages with essential oils and hot stones.
Come and discover the treatments for the face, body and mind. Choose from a range of facials, body scrubs, wraps and massages. Treat your hands and feet. Release your tensions in the infrared or Finnish sauna before relaxing in the superb Jacuzzi.
Chromatherapy and aromatherapy are also on the menu, in the sauna and during massages.
Jeune & Science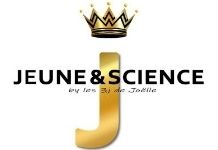 Pamper your skin with innovative, 100% French, luxurious beauty products from JEUNE & SCIENCE.
Experience the ultimate skin care with our exclusive treatments that merge deep relaxation with antioxidant and paraben free cosmetics of our SPA manager, a highly qualified skin specialist – Joëlle. Fight oxidative stress for sooth, nourished and relaxed skin radiating with its natural beauty.
Access to the SPA
It is not compulsory to spend the night at the Château to enjoy relaxation in our SPA. We offer a DAY PASS at the price of 45 € per person allowing access to the SPA (Sauna & Jacuzzi) as well as to our swimming pools. 
SPA Campagne Chic
Download our 2021 price catalog.
Gift ideas
Are you looking for a gift for someone special to you? Why won't you consider our SPA DAY PASS, a relaxing or a tantric massage or the luxurious cosmetics of JEUNE & SCIENCE?